I think I was one of the first people that rushed out to get Bakerella's book Cake Pop.
After looking through the book – saying I was a bit overwelmed was an understatement. I mean – her pops are aMAZing! A friend of mine came over and we had ourselves a little baking party. We chose to make the basic pop – which I have to say…turned out extremely tasty.
Well hold on to your britches people…Ms. Bakerella is coming out with a Cake Pop Kit. You heard correctly. It will be available in stores in November.
Below is a sneak peak at what it will look like.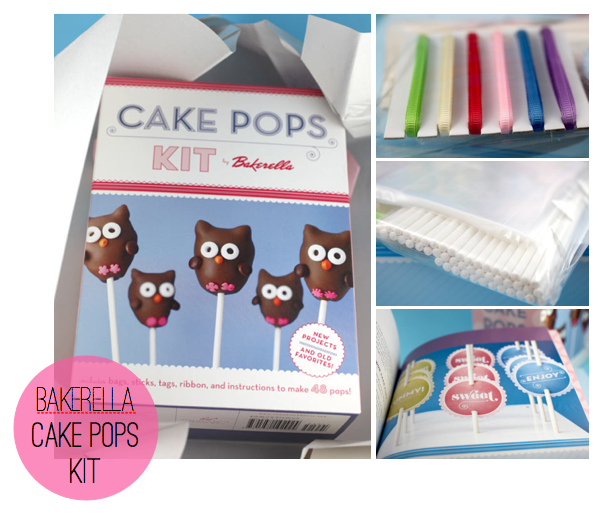 When you purchase the kit…you get a booklet that shows some original masterpieces from the Cake Pop book, but she has added in some new cuteness. You also get the lolly sticks, ribbon and tags for the pops. I can't wait to get my hands on this kit to check them out. You can pre-order the kit from Amazon here for $13.57.
Bakerella's publisher is Chronicle Books. We all know what greatness comes out of this publishing house. Well – not only did they publisher her book…they created this kit AND they have also put together some darling notecards.
If you want to know more about Cake Pops – check out her video.
Oh man…I'm getting hungry!
Tootles,
Caryl
*images via Bakerella